Jake St. Peter – Raleigh NC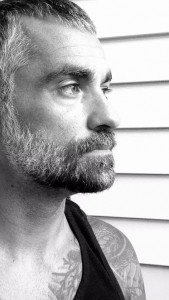 There are a lot of life events that get us to where we are today. Right now this moment… and since you're here reading my about me page I thought I'd take a look back and fill you in on what brought me to where I am.
I was born in Pittsburgh PA – on Super Bowl Sunday while the Steelers were ruling. Glad my folks didn't name me Mean Joe Green or Terry…
A few months later my parents moved us to Montréal Canada so I don't remember anything about Pittsburgh. But living in Quebec was fine as I remember until I had to go to school. We had no choice; I had to go to a French-speaking school. Yeah, not easy but I survived. Not only did I survive, but for all the bumps and bruises I am now bi-lingual. Which is a good thing for sure; but never having gone to school in English, my writing and grammar suck. Probably why I gravitate towards video and photography so much.
My Niche – what I love getting up for every morning; Web design, graphics, SEO, anything tech related. I studied and devoured everything I could while back at GoTickets. Loved that company and that job.
That was my launch pad. I decided to make the leap and in 2003, start my first internet company Coalmarch Productions. That didn't do too badly either; in just 7 years it grew to 15 employees and over 1 million in sales doing very intricate web design. But as an entrepreneur, I had other ideas I wanted to explore. The internet was changing and so was I… It was time to sell that baby after 8 years.
Bragging rights? In 2009 I was named a "mover and shaker" as well as "top internet marketing and design firms" by the Triangle Business Journal. Later that year I was asked to join a panel with Microsoft to speak at Internet Summit on search engine optimization.
Paying it forward… my love of video and photography allows me to donate my time and efforts to those that need it. Currently, I'm doing the majority of my volunteering with Carolina Adopt-A-Bulls as well as volunteering at the Raleigh Rescue Mission from time to time as well. My mission is to help free people from physical and financial pain.