How to buy Bitcoin, Ethereum, Litecoin on Coinbase.
Step 1 – Buy your coins at Coinbase
Step 2 – Sit and hodl your coins
Step 3 – Send me your email for our Slack Community
Listen to @Naval discuss internet protocol V2 – This really solidified my views and opinions on Crypto.
My cryptocurrency journey officially started about 6-7 years ago when I was messing around with mining some Bitcoin ($BTC) on my laptop. I realized that I was only mining fractions of a Bitcoin and quickly abandoned ship. Who knows how much I mined on that laptop or even where it is. Fast forward to November 21st, 2017 and instead of mining, this time I'm buying and holding Bitcoin.
I will be documenting my crypto journey and updating this page with my returns or losses with complete transparency. Cryptocurrency investing is DEFINITELY high risk and high reward so DO NOT invest anything that you are not willing to COMPLETELY LOSE.
"This isn't about buying coke on the Dark Web anymore …"
Please make sure you are putting money into your IRA (Individual Retirement Account) for example. To get an account setup, I highly recommend you look into something like Stash – Stash is an easy app that sets up an IRA and automatically invests in whatever ETF's you choose to invest in.
I am planning on helping others not only learn about cryptocurrency investing but also investing in general and how to plan for the long term. If you are interested in learning more about cryptocurrency and cryptocurrency investing I highly recommend signing up for my newsletter and follow my journey.
First, you will need to purchase some bitcoin. I recommend you set up a wallet at  Coinbase. The next step is to fund said wallet. I HIGHLY recommend that you fund your coinbase wallet with a credit card and not a bank account transfer. There is a slightly higher transaction fee (1%?) but you will have your money instantaneously as opposed to waiting 7 days for your money to be available for buying BTC tokens.
FOMO – Is a term I had to look up, fear of missing out – Remember the internet boom in the 1990s-2000s? All the naysayers about E-Commerce? People refusing to put a credit card number in the deep dark web? I sure do. I was a teenager and was POSITIVE it had serious legs and was going to explode. What do you think will happen now with cryptocurrency? Do I think we missed the boat? No, I don't. I just think that we weren't the first, but I sure as hell am not going to be the last.
Bitcoin is pushing 10k right now in November 2017 – I'm predicting it goes to 50k-100k in the next 3-5 years. That's 5-10 times your money if you just buy and sit on the coins ($BTC), but for me personally, I'm going to be a little riskier at the beginning to jump start my position in bitcoin and cryptocurrency.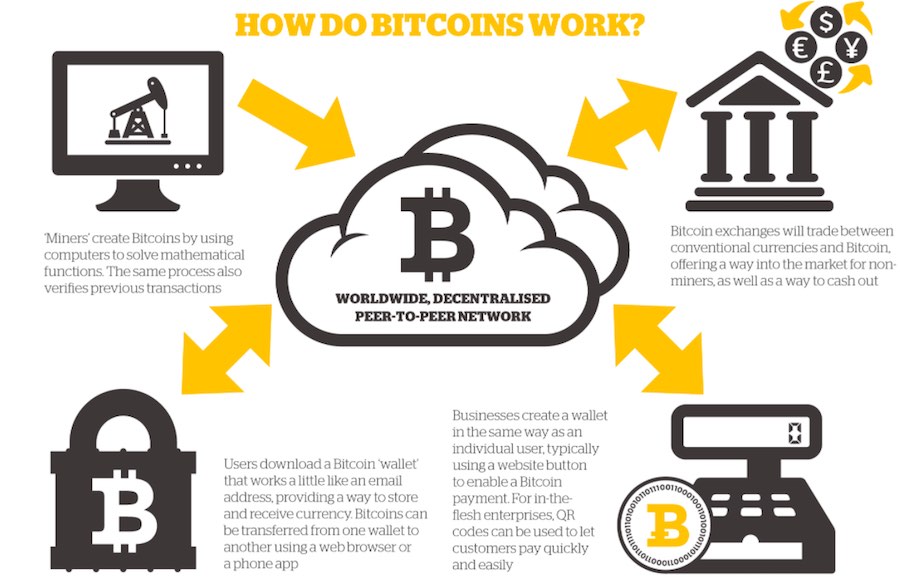 What is Bitcoin & Blockchain and Why is it Important to You? Cryptocurrency started with Bitcoin, the very first global cryptocurrency and digital payment system. It's origin dates back to 2008, right at the height of the worldwide economic crash. You could...